Soletanche Freyssinet's network of companies is built around a number of unique principles, that help us grow right where our customers need us, and serve to empower our local affiliates.
This business model relies on the fundamentals below:
an international network of companies;
unrivalled technical expertise;
an integrated model;
a shared culture.
An international network of companies
Soletanche Freyssinet has a network of more than 150 subsidiaries in 80 countries, which gives Soletanche Bachy, Menard, Terre Armée, Freyssinet, Nuvia and Sixense a strong international presence. This market-driven, customer-centric footprint is enhanced by the cross-disciplinary expertise of our Engineering and Major Projects teams, who use the Group's global firepower to serve local projects. Thanks to this strong local presence, Soletanche Freyssinet companies make the most of countless market opportunities.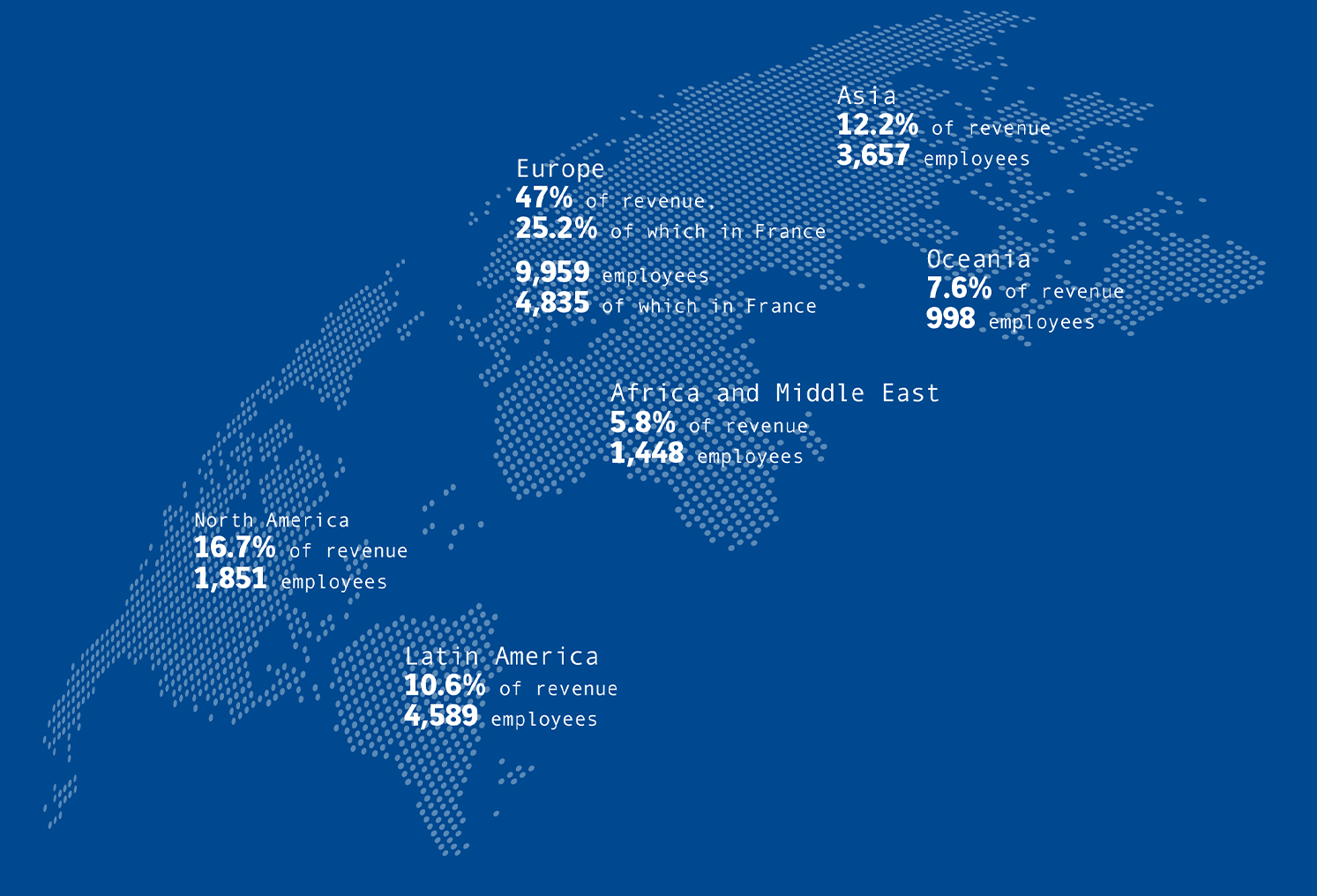 Unrivalled technical expertise
Soletanche Bachy, Menard, Terre Armée, Freyssinet, Nuvia and Sixense design and market technical solutions to meet the needs of their customers. Every line of business within the group has a strong technology content and technical mastery is Soletanche Freyssinet's trademark.
An integrated model
To provide a full service, the offers made by Soletanche Bachy, Menard, Terre Armée, Freyssinet, Nuvia and Sixense include design, build, and every step in between, such as engineering and the supply of equipment and materials. In many areas, we have our own supply chain. We build our own machinery and the specific materials our projects require. This organisation leads to higher responsiveness, fewer customer interfaces and better risk control.
A shared culture
Our organisation is built around a shared culture of decentralisation. In all of our locations, our business unit managers are greatly empowered, which enhances efficiency and responsiveness. This way of working brings us closer to our customers and encourages initiative.
This model is the result of many years of growing our specialty business internationally. Our organisation is optimised so that our teams are free to focus on their core businesses, their markets and customers.